1015 Lewisburg Hwy, Fayetteville, TN 37334
ph: 931-433-5441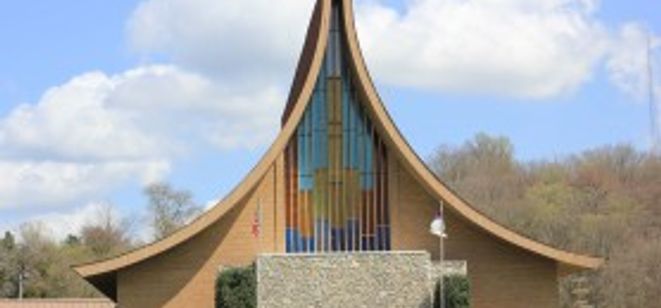 The Fayetteville Cumberland Presbyterian Church was founded in 1829. In 1969, the church moved from its location uptown to its current location at 1015 Lewisburg Highway. For nearly 200 years, this congregation has strived to show the love and hope of Christ to the Fayetteville area. Our congregation has just over 100 active members and due to our size we are a very close family of faith. We feel that while we are large enough to serve the needs of our members and community, we are also small enough for everyone to know one another.
Throughout the year we have numerous fellowship activities including picnics, cook-outs, a talent show, and many other fun events. Our children and youth are very active in their ministries and activities. They meet on Wednesday nights during the school year for devotions and dinner. Throughout the year they take many trips to concerts, amusement parks, camps, and retreats. Our young people are gifts from God and our ministry to our children and youth is a priority.
We have two worship services on Sunday mornings. Early worship begins at 8:15 and is held downstairs. This service is more casual and blends traditional hymns with praise music. This service is followed at 9:05 with a breakfast in the fellowship hall. Sunday School begins at 9:30 and several classes are available for adults and children. Traditional worship is held in the sanctuary and begins at 10:30.
We hope that you will come and join in worshiping God with us. We look forward to meeting you and getting to know you.